a
delicious

ice cream shop franchise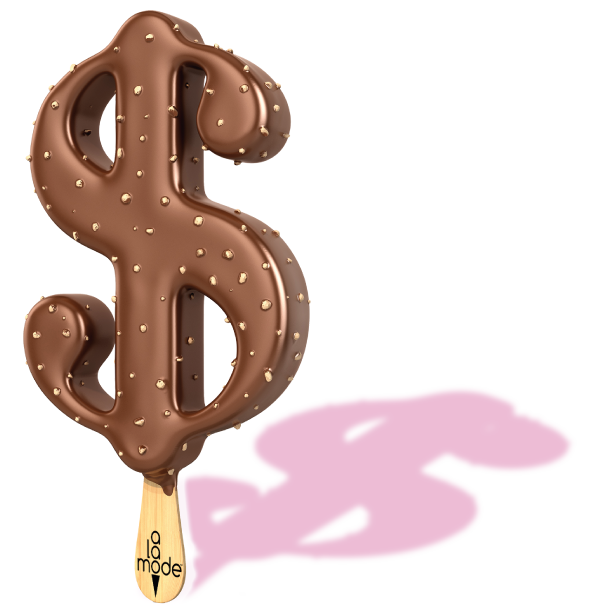 Learn more! Download Our Free E-Book on "How to Grow an Exciting Business in the Ice Cream Franchise Industry"
and a sweet opportunity for you

Scoop Up Your Share of the $11 Billion Ice Cream Market3

There is no time like the present to serve up a franchise opportunity that is
high in demand and underrepresented in today's market.
Of course everyone loves ice cream:
Over 291 million Americans enjoyed ice cream over the past year.4
Americans consume 1.6 billion gallons of ice cream per year: that's more than
23 pounds per person!5
But we also know that food allergies often keep people from enjoying these tasty treats:
There are an estimated 32 million people in the U.S. with a food allergy.6
Nuts and eggs are in the top eight of the food allergen category, with sesame rising
as an "emerging concern!"7
The demand for allergen-free food options continues to grow, as does the allergen-free
food market.
This is why we set out to offer an ice cream shop concept unlike any other.
And now you can join us in our mission to bring safe delicious ice cream treats to all!
need more reasons to own an a la mode shoppe ice cream shop franchise?
As an

a la mode Shoppe

franchise owner, you can build a business you are proud of
Be your own boss and add a destination location to your community
Leverage an established, nationally recognized brand with impressive social media following
Learn from experienced leadership with a long history of industry expertise to guide you
Choose from two business models – a 1,000 – 1,200 square foot Flagship Shoppe and boutique or a more compact 200 – 600 square foot Scoop Shoppe.
Receive proprietary, artisanal products that meet the highest quality standards, from the only allergen-free ice cream manufacturing facility in the country
Take advantage of multiple revenue streams to build your business:
Delicious ice cream for everyone plus other yum treats and beverages
An optional retail boutique filled with adorable children's clothes, toys and games
Family-friendly events like magic shows, movie nights and music classes
Can you taste the opportunity? Contact us today